Data Centers
Design/Build Data Centers
Since 1983, TOCCO Building Systems has forged an outstanding reputation as a leader in critical power systems, data center projects and electrical construction. With our talented design staff, TOCCO has effectively furnished data centers for MIT Lincoln Labs, MITRE Corporation, GTech, ISO New England, and BOSE. Our expert field personnel have implemented data facilities in Atlanta, Chicago, Virginia Beach and Southern California.
Contact TOCCO Building Systems today, or keep reading for some highlighted projects.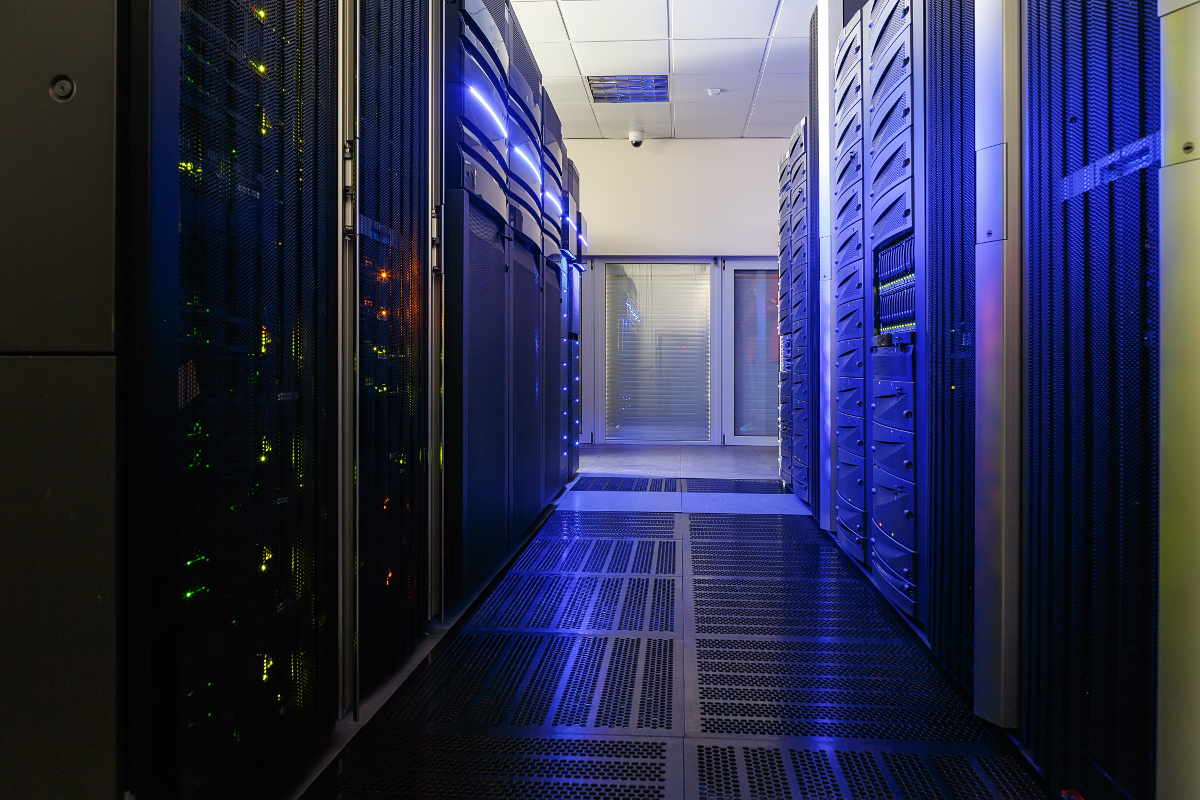 Data Center Projects Overview
Health Insurance Provider
First of three data center redundancy and efficiency upgrades. At the customer's request, TOCCO Building Systems redesigned an operational 1N info structure to fully 2N configuration. This project includes:
Using power for the B side service from an existing B side substation
One 500 kVA UPS system
1000 kW second generator
Dual feed all the existing HVAC equipment
New B side PDU's
New B side distribution System throughout the existing up–and–running data center
Removal of the old unused distribution under the raised floor
Maintenance and testing of the entire electrical system for the complex
Arc Flash and Coordination Study for entire complex
Data Management Company
TOCCO Building Systems was asked to install an entire B side distribution without interruption to the existing Data Center. This brings the UPS and Generator partition of the Data Center to a 2N configuration from the old 1N. This design included:
New 4000 amp service
New 500 kW UPS system
New PDU's and power distribution under the raised floor
2 backup generators to run the building while the 14kV power was being worked on
Dual feed all the existing HVAC systems
Site Scan upgrade
New EPO system
This entire upgrade took place without shutting down the existing Data Center
Government Data Center
Located within a secure government facility, this project required all on-site TOCCO employees to be registered and approved by the Federal Government. As one of the only Design/Build improvements to this site the project consisted of a 5,000 sq ft raised floor high density data center. Other aspects of the project scope include:
Design and installation of a 3000 kVA 15 kV substation including all associated 15 kV wiring and testing
Two 1 MW UPS systems wired in a 2N configuration
2000 kW generator
Complete HVAC wiring utilizing two drycooler farms
Addressable fire detection system interfacing with existing system
Power shutdown EPO systems
Certified grounding system
Complete design and construction of EMS monitoring system
New England Power Regulation Co.
Designed to provide complete redundancy, this project included two mirrored data centers within the same facility, separated by a fire-rated wall. Built to comply with Tier 4 requirements, the design included:
Two 4000 amp services
Two 2000 kW generators with closed transition electronic software
Double ended switchboards with a tie control system
Two 1 MW UPS systems
HVAC Wiring in a 2N configuration with a STS in each HVAC system
Two 2N drycooler farms
A 4000 SqFt Network Operations Center including an 80 ft by 20 ft tall plasma wall
Five EPO systems
A complete monitoring system relative to the Johnson Controls EMS
Cellular Technology Co.
A challenging project - TOCCO provided design and construction of a new Telco style data center for this rapidly growing company. Within sixty days of completion, the new facility was filled to capacity. TOCCO has furnished two subsequent data room expansions and is currently involved in the planning of future improvements. The project scope to date includes:
3000 amp 480 volt service
600 kVA normal power distribution
Installation of a 4000 amp DC power supply with two 150 amp DC feeds to each rack
conventional power provided for equipment within the data center
Addressable fire detection system interfacing with existing system
Double feed to all HVAC equipment
Inergen under raised floor
Power shutdown EPO Systems
Certified grounding system
Tier 3 Fully Redundant Data Center
TOCCO Building Systems was contracted to design, supervise and supply major switch gear for the proposed new construction of this Tier 3 Data Center. Due to the magnitude of this project scope, TOCCO provided quality assurance throughout construction to ensure the integrity of this extensive design including:
Network communications between three campus buildings via 25,000 ft of 4 inch PVC
4000 amp 480 volt service
2000 kW generator
Two 750 kVA UPS systems
Complete A B power distribution
Separate satellite UPS systems and distribution
Double feed to all HVAC equipment
Two NOC's
Pre-Action sprinter system
Inergen under raised floor
Vesda early detection above ceiling in plenum
Four EPO systems